How do you engage divine assistance for your lifting?
A man can only lift you up to the height that his hands can reach but when God lifts you up with His supernatural hand there is no limit to your rising.
I believe you are ready to be lifted by God today.
The value of a man is not dependent on his possession but on how much God is at work in his life. That means, in order for you to rise to a place of no limit you have to engage divine assistance.
Many people's lives are limited but I decree today, the grace of unlimited rising is released upon you in the name of Jesus. Nothing can stop you, if you can dream it you can get there. I decree, you will begin to live life like you know the devil is dead. As far as you are concerned, the devil cannot limit you, everything just goes smooth. I urge you to subscribe to this message. Everybody got their own message but ours is different. It is a life of ease, a life of divine health, a life of prosperity, a life of John 10:10, a life that everything works for your good.
You are unstoppable, unbeatable, and undefeatable!
I decree you are shining brighter and brighter. You are going from one level of glory to the next level of glory.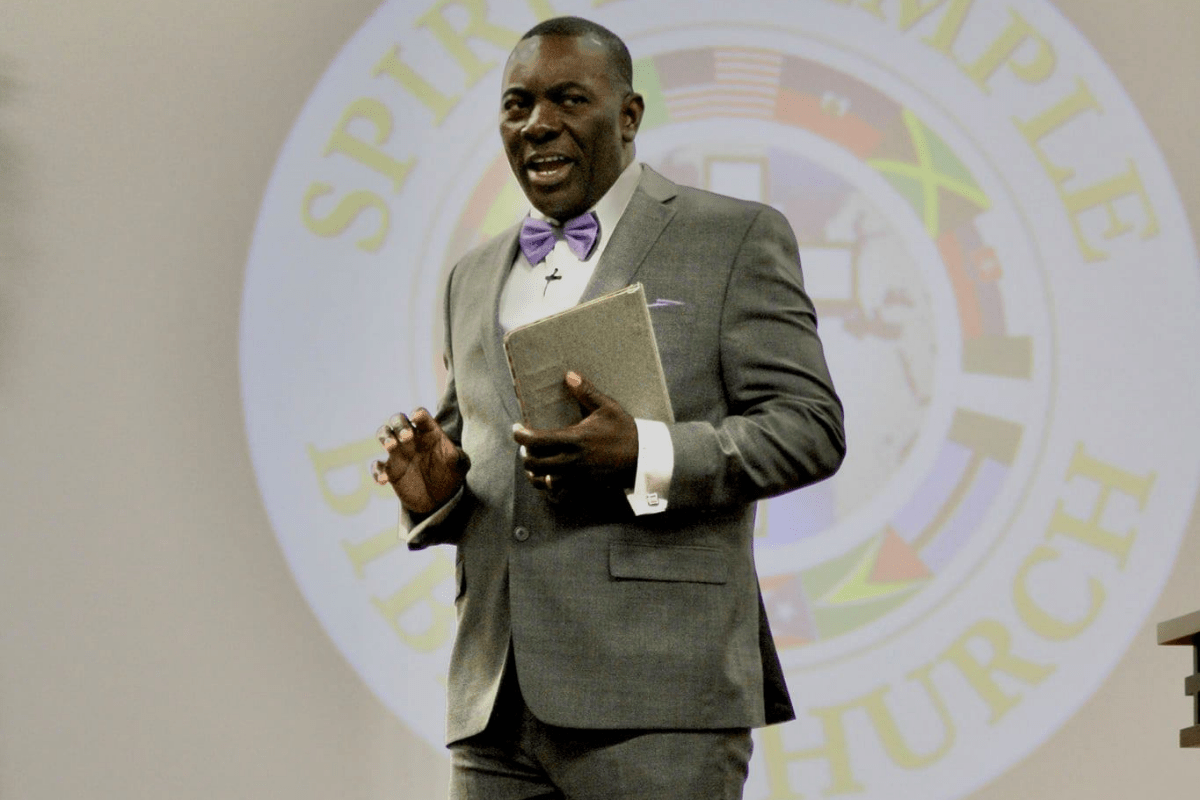 The path of the righteous is like the morning sun,
shining ever brighter till the full light of day.
(Proverbs 4:18 NIV)
This is in your Bible. It is not in a physics text book.
The path of the righteous does not shine bright one moment and goes dim. That is not the life you were called to live. The reason why some of you are living that life is because somebody told you nothing good lasts forever and you subscribed to it. I am here to tell you something good can last forever. Somebody told you when it rains it pours problems, but for us when it rains it pours blessings. Let it rain, blessing is pouring down on you.
Are you righteous? The Bible tells us the path of the righteous is like the morning sun, shining ever brighter till the full light of day.
There is a next level of glory for you.
In 2 Corinthians 3:18 the Bible tells us
But we all, with unveiled face, beholding as in a mirror the glory of the Lord, are being transformed into the same image from glory to glory, just as [a]by the Spirit of the Lord
Does the Bible say you are being transformed from glory to shame? No! It says from glory to glory. Sometimes I wonder where some people get their Bible teaching from. God never said he is transforming you from glory to shame; it is always from glory to glory, always increasing the radiance of God upon your life. However, you need divine help.
Your light has come. It is not trying to come, it has already come. However, why are you not shining? If your light has truly come like the Bible says, then why are you not shining? Why are you living in obscurity? Why are you not manifesting that light in your generation? Why is there still suffering in your home? Why is there calamity in your home? Why is there poverty in your home?
Repeat after me:
"Poverty ends with me. Lack ends with me. Beginning from me, it is increase, divine health, prosperity, favor raising, lifting"
You are the rising star for your family. You are the rising star for your generation. You must rise and you must shine.
Isaiah 60:2 goes on to say,
For behold, the darkness shall cover the earth,
And deep darkness the people;
But the LORD will arise over you,
And His glory will be seen upon you.
One thing you must do is to just believe God, don't argue. If God says it, that settles it. Don't question it; just believe it like a fool. If you are to be a fool, be a fool for Jesus. Believe Him like He never lies. When people think you have made a mistake and gone astray by following Jesus, don't pay them any mind, just believe Him. I can tell you from His word and from experience I know He always comes through. He will never fail you, He will never disappoint you, and He will never let you down.
Isaiah 60:3 says the unbelievers shall come to your light:
Those that despised you will begin to look up to you.
Those that felt you were a nobody will know they made a big error because in their presence, you will rise beyond their imagination.
The kings (those in authority) will come to your rising.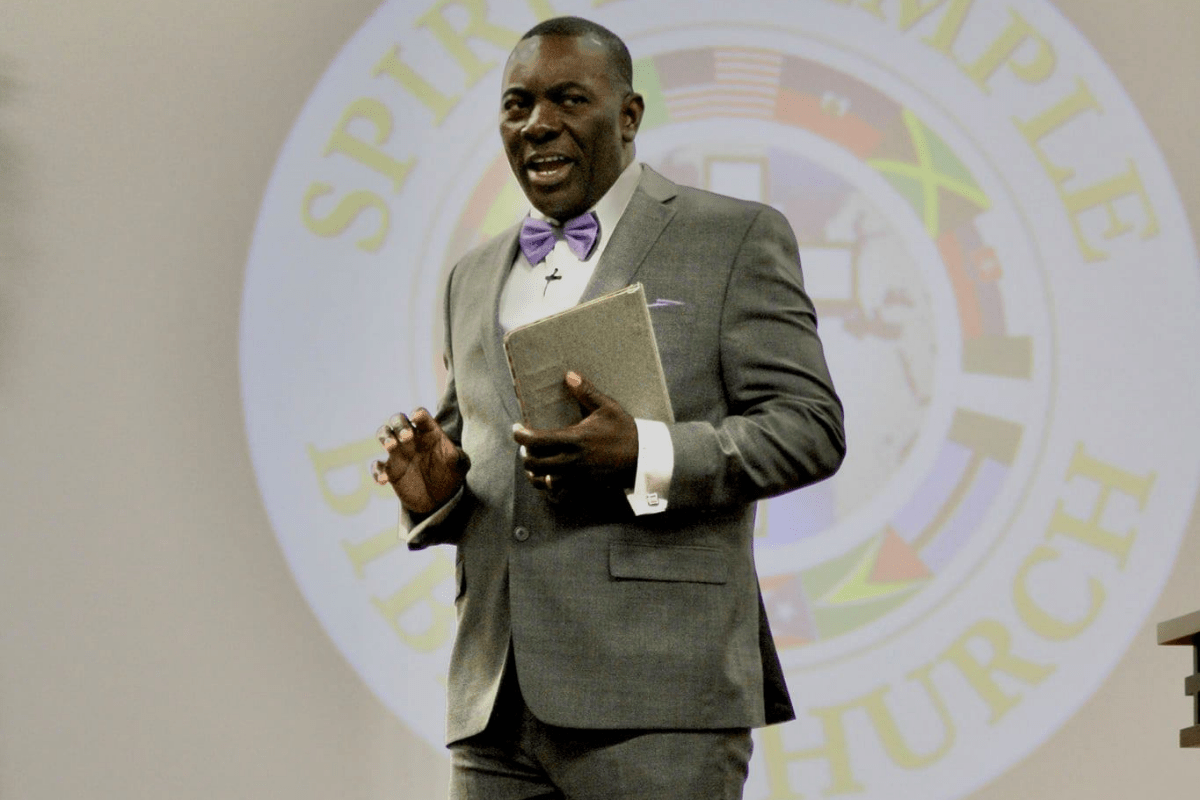 Then you shall see and become radiant,
And your heart shall swell with joy;
Because the abundance of the sea shall be turned to you,
The wealth of the Gentiles shall come to you.
You have to arise. You must over take.
Why is that?
Because there are horizons to be expanded, new territories to be conquered, and new potentials to be reached.
You must know that your blessing is not in your past. If it was in your past you would have received it. But it is in the future, and that is why you should consistently keep looking forward and not backward and engage the realm of the spirit.
There is a constant call from heaven for you to rise up, a constant call from heaven for you to be lifted up. No matter how glorious your accomplishment may be, there is always a place called, the other side of rising. No matter how good things are looking, there is always something better.
I love what Jesus told the disciples in Mark 4:35; "Let us go over to the other side." That simply means let us go beyond where we have been. Stop looking backwards, look forward.
In Philippians 3:13–14 Paul said,
Brethren, I count not myself to have apprehended: but this one thing I do, forgetting those things which are behind, and reaching forth unto those things which are before,
I press toward the mark for the prize of the high calling of God in Christ Jesus.
There is a higher calling to greatness, a higher calling of joy, a higher calling of peace, a higher calling of love, a higher calling of success. God wants to take you to a new height in Him. Stop looking back at your failure. Stop looking back at your success, there is more God wants to do in your life. Keep your eyes forward for there is a new level of rising, don't settle for little.
Maybe you are happy because you have experienced some blessings in the hundreds; there can be blessings for you in the thousands. You may have experienced thousands; there can be blessings for you in the millions. Maybe you have seen millions; there can be blessings for you in the billions.
Many people make a costly mistake because they have not been privileged to have a divine leading from God for divine lifting. You cannot have a divine lifting without a divine direction.
The Holy Spirit speaks to us in 3 major ways; through dreams, visions and through a small still voice. However, He is not limited to this ways, sometimes He speaks to us through people but we need direction from God for divine lifting.
God talks to you all the time however, until you understand the voice of God and yield to His direction, you never experience the kind of rising God has planned for you.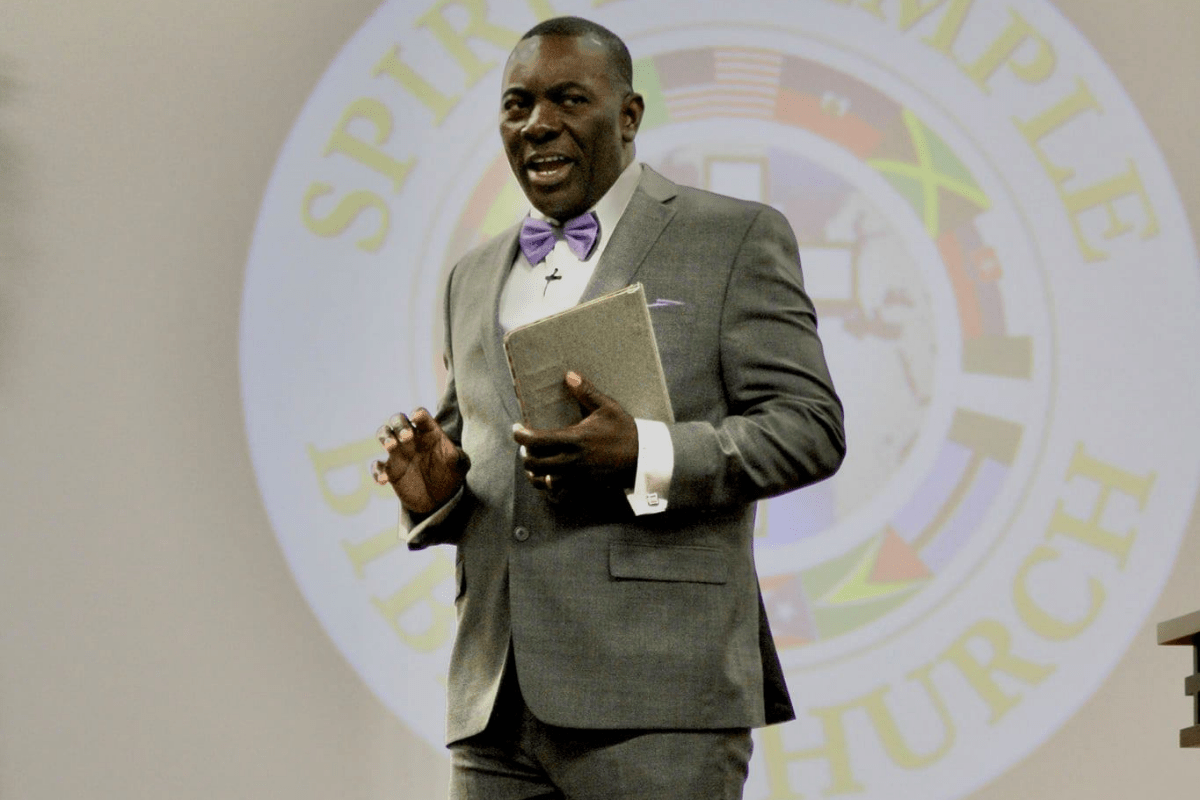 Things that Must Happen to Engage Divine Lifting
1) You Must be Born Again.
If you are not sure you are going to heaven you must be sure today.
In John 10:4–5 the Bible tells us
And when he putteth forth his own sheep, he goeth before them, and the sheep follow him: for they know his voice.
You cannot follow His direction if you don't know His voice and you cannot know His voice if you ae not born again.
And a stranger will they not follow, but will flee from him: for they know not the voice of strangers.
Until you are born again you cannot be led by the Holy Spirit because you do not have the life of God in you.
The Bible says, "He that has the son of God has life". If you don't have Jesus in your life, there is no connectivity to His reception. You will never get the signal if you do not have Jesus in your life. Having Jesus in your life is the very first major requirement of engaging the supernatural to experience a supernatural lifting that means you must be born again.
2) Obedience
There can be no lifting without obedience to the lifter.
Obedience is the pathway to accessing divine direction. It is the pathway to divine lifting in the life of a man or a woman. Until you obey the promoter, you can never experience lifting from Him.
You must understand that divine direction is the key to a life of distinction.
If you do not obey divine direction from God there can be no divine lifting in your life. That is why anyone who is connected to the voice of God will be a voice on earth. If you are connected to God's voice you will be a voice on earth. You get connected to God's voice IF you obey what He says.
You must obey as obedience is needed if you must be led and lifted by God. The major pathway to lifting is obedience.
Many Christians misunderstand grace by saying grace is unlimited favor so they believe God's blessings would come to them no matter what they do. The grace for salvation has no condition, it is unmerited; God through Jesus died for you. You do not have to do anything on your part to be saved other than accepting what He has done for you. When it comes to lifting, it is a little bit different, God is a lifter and you must learn to obey every direction He gives to you.
The Bible tells us in Proverbs 22:29
Do you see someone skilled in their work?
They will serve before kings;
they will not serve before officials of low rank.
(Proverbs 22:29 NIV)
Your level of lifting and rising is a function of the quality of your investment in your assignment. That means that you cannot rise above your investment.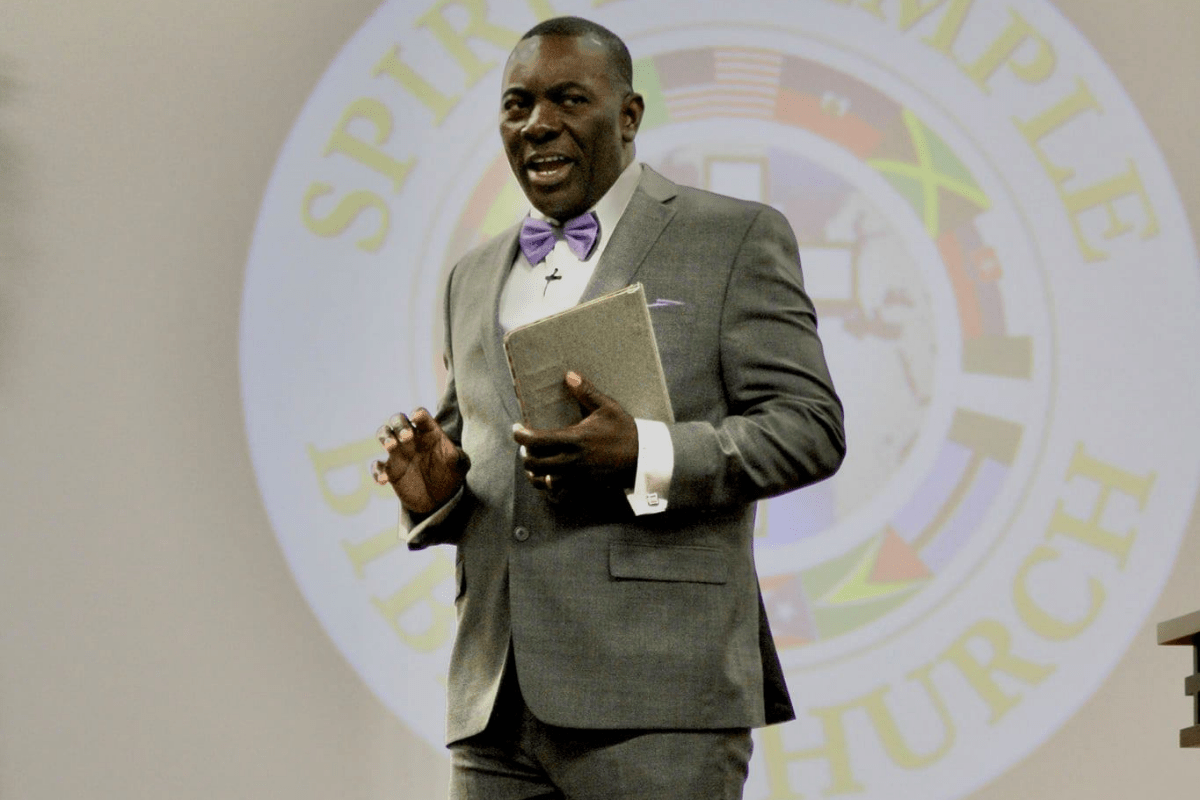 When it comes to God's blessings in the area of lifting, He gives us a specific instruction and we MUST obey what He says; that is what brings about lifting in that area. For example, you cannot be lifted financially if you are not a consistent tither, simple obedience. If you like, you can pray all day long and fast all you want however, until something leaves your hand, nothing comes from heaven. It is your obedience to God's Word that brings about lifting in that area. That means there are different kinds of liftings in our lives.
Nothing that God gives happens by accident except your salvation, you don't work for it. I am heavily anointed and I thank God; but trust me, it did not happen by accident, I paid a price for it. Read my book, The Anointing (ISBN 9781480870314) and you will see some of the price I paid for that. Nothing just happens. You cannot get there because you want to get there otherwise everybody will get there. You don't get there by wishing.
When it comes to lifting there is a price to pay, you have to obey God's Word. Other than salvation, all other blessings and lifting requires our obedience to specific commands.
And it shall come to pass, if thou shalt hearken diligently unto the voice of the LORD thy God, to observe and to do all his commandments which I command thee this day, that the LORD thy God will set thee on high above all nations of the earth:
And all these blessings shall come on thee, and overtake thee, if thou shalt hearken unto the voice of the LORD thy God.
Blessed shalt thou be in the city, and blessed shalt thou be in the field.
God can tell you to fast on Wednesdays and don't eat anything. Is that in the Bible? No. It is a specific instruction.
God may tell you to wake up every day at 3 AM and pray for one hour because He wants to anoint you to another level. And you say, "God, 3 AM? That is the deepest hour of sleep." That is an instruction God is giving you to do and it is not in the Bible.
Many times God tells you, don't make that call and you go ahead and make it and after the call, you regret it. Simple obedience can result to lifting.
Years ago, God told me there was a place for me on top and He asked me if I was interested. I said, "Yes God I am interested to be on top." He then said, "Follow the conditions." There are conditions you must follow if you want to be lifted.
When you obey whatever God commands you He will lift you to the top. What God commands you to do may not be the same thing He commands someone else. He may tell you don't eat meat again in your life. God knows what meat would do to you 15 years from today and He wants to lift you up above nations of the earth.
It is your obedience that determines the beauty of your future.
You must know that obedience is the quickest way to disarm the enemy.
In 2 Corinthians 10:6 God tells us
And having in a readiness to revenge all disobedience, when your obedience is fulfilled.
When you obey God to the fullest, you cut off any harassment from the devil. It is disobedience that gives place to the devil in our lives. Satan has access to you only through disobedience. Disobedience will provide automatic access for the devil to afflict a believer.
I pray that disobedience will no longer be a part of your life.
The only way to get to the top is by total obedience to every instruction that God has asked you to do.
When you are tired of obeying God's instruction, it means you are tired of advancing.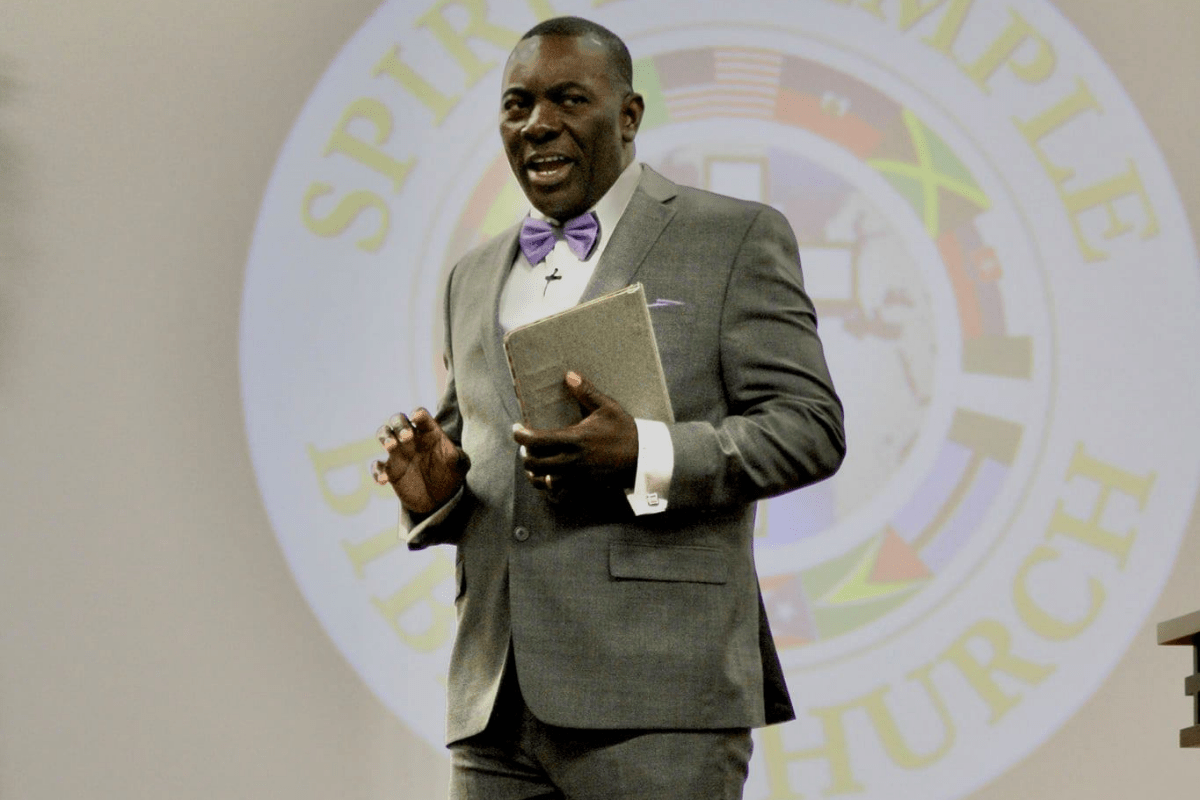 When you stop obeying God's Word, you stop advancing. When you obey God's instruction, you begin to advance and as long as you remain obedient to God's instruction your journey to the top cannot be stopped. If you want to be on top, go for total obedience to all the instructions of the Lord.
In Joshua 1:8 the Bible tells us,
This Book of the Law shall not depart from your mouth, but you[a] shall meditate in it day and night, that you may observe to do according to all that is written in it. For then you will make your way prosperous, and then you will have good success.
Years ago as a teenager, I discovered that for me to experience prosperity and total success in every area of my life I should simply do the following: Think on God's word day and night, do what God asks me to do and I become successful.
Obedience creates a pathway to lifting. When you obey your earthly boss he promotes you. When you do not obey your boss and when it comes to promotion time he says, "If I promote this one, he will cause more trouble when he has more power." When you obey God and do what He tells you to do, the Bible says, God will lift you up. He will promote you. He will take you to places that you only imagined.
That place you want to be in life is not difficult to get there, just do what God asks you to do, it is not hard. Just make up your mind and get engaged in the spiritual part of it, obeying what He tells you to do, maybe through a man of God or by the spirit, just do it. Don't fight God, don't argue with God, don't struggle with God. Just do what He asks you to do whether it is hard or not. When you begin to obey God you will realize He will begin to take you from one level of glory to another level of glory and it if doesn't happen immediately it doesn't mean that God is slow in His doings, God always knows when you need what you need in your life.
If you need divine lifting you have come to the right place. It is God's joy to lift you up, subscribe by connecting to the spirit and obeying what He tells you to do.
I release supernatural grace for divine lifting for those that are interested.
God's direction may not be popular but when you follow what God asks you to do, He supernaturally lifts you up.
You may be engaged in some frivolous activities and some hobbies that you know are not good for your life and God has told you to stop them but you say, "God I will do that tomorrow" yet you know tomorrow never comes. I sense the urgency to pray for you and release the grace for supernatural lifting; the grace that enables men to obey God without question. The grace that makes you do what God asks you to do without looking if anybody else is doing it.
If you need that supernatural lifting, to be lifted above all kinds of disease, lack, troubles, calamities and disappointments. If you are tired of looking up to a man and you are saying, "Lord I want to look up to you, lift me up Lord." If that is your prayer, receive divine lifting!
In the name of Jesus you have been lifted supernaturally by the hand of God. You have been lifted over disease, over poverty, over sickness, over the devil, over the enemies. You are lifted higher in the name of Jesus!